M.S. Integrated Design, Business and Technology
Many Disciplines. One Integrated Curriculum. Infinite Possibilities. 
The speed and complexity of doing business increases with every new technological advancement. As a result, the ability to engage in cross-disciplinary thinking is more critical than ever. Today's industry leaders are seeking talent whose mindset enables them to "connect the dots", and to synthesize information across projects, areas, or fields to transcend technological trends.  
 Data analysts have identified skills such as problem solving, critical and creative thinking, collaboration, communication, and ethical reasoning as those that are most in-demand by all employers, and especially as enhancements to the STEM fields. In fact, over 90% of STEM employers cited such skills in a majority of their job descriptions. In addition, 73% of companies report that they are investing heavily in design, and half of all IT jobs now require knowledge and skills in digital design. Similar investments in nurturing creative thinking have now led to the growth of new "hybrid" job offerings that require adaptive thinkers who can work across traditional domains such as digital tools, data analysis, business operations and management, and design, which is critical to driving success in every sector. 
The Academy's online Master of Science in Integrated Design, Business and Technology teaches students how to think critically and creatively at the intersection of design, business, technology and communication. Our students develop high-level problem-solving abilities and skills that can be applied across a broad spectrum of industries, fields, and areas of endeavor, and a mindset that embraces lifelong learning. Through the strategic application of human-centered design fueled by diversity and inclusion, technology, agency, and unbridled creativity, Academy graduates develop new ways of working, learning, collaborating, and engaging with our communities, and drive positive change for industry, society and the environment.  
"The program really forced us to think differently and to make things happen amongst our peers. It's a great feeling coming together with people from different backgrounds to build towards a common goal." - Ara Yardemian
CURRICULAR REQUIREMENTS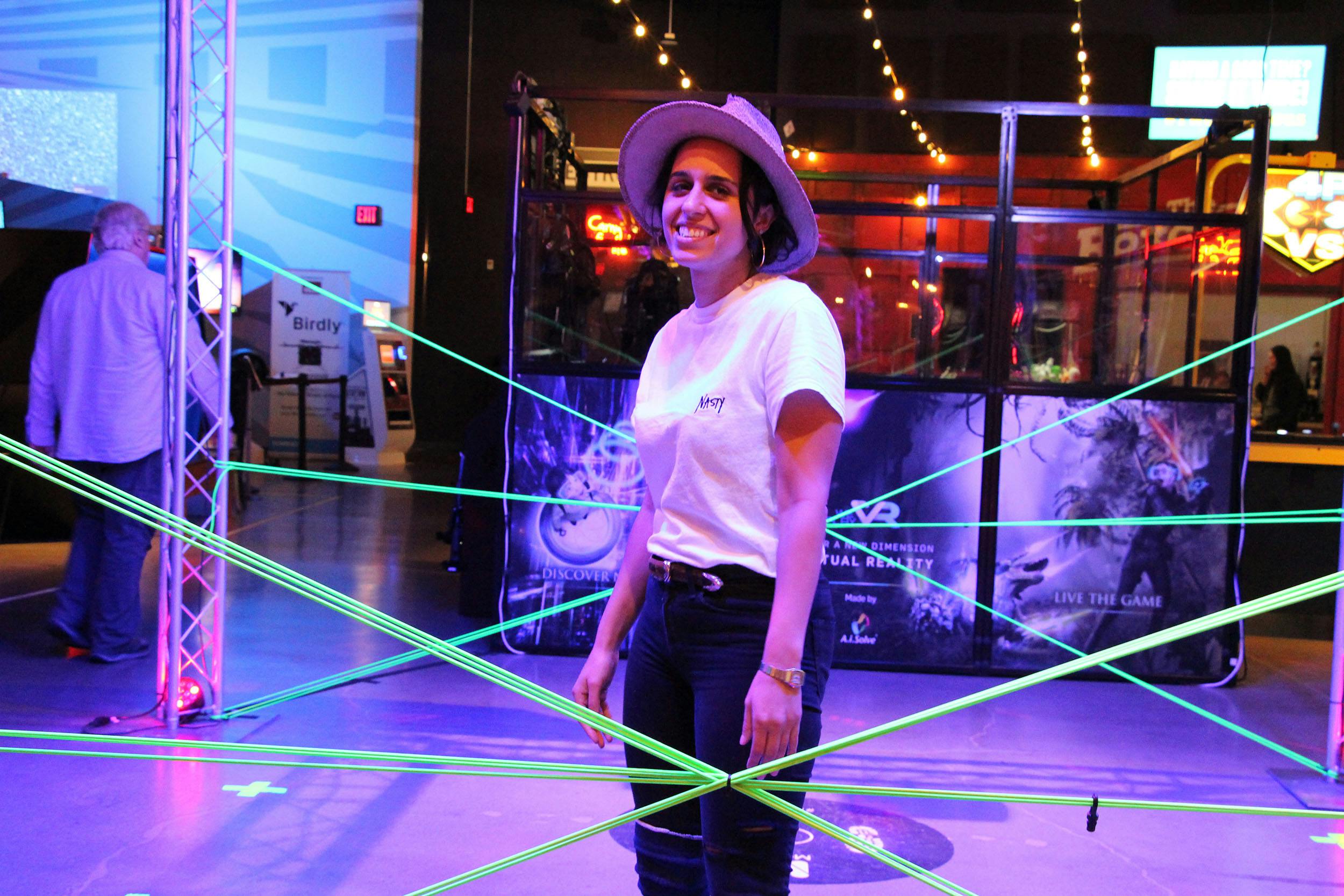 MSIDBT students must complete a minimum of 38 units, including 24 units in the Core, 4 units of Residential Experiences, and a minimum of 10 units of Electives. The program can be completed in as few as 16 months, with flexible options based on individual student needs. For complete program information, see the USC Catalogue. 
Required Core Courses
Required Residential Courses
Academy-Approved Electives
Our classes are taught by esteemed USC faculty in a collaborative, interactive online setting. All class sessions are live, allowing students and professors to share ideas and work through problems in real time.  
The cross-disciplinary curriculum also requires two in-person residentials in which student teams work on real-world challenge prompts, including in collaboration with leading non-profit and for-profit organizations in locations across the U.S. and the globe. These powerful and view-changing residentials provide students the opportunity to work up-close with people, organizations and companies that are changing the world, adding lasting value to the MSIDBT degree.
GRADUATE RESIDENTIALS  
The Academy offers two unique five-day immersive residential experiences through its Master of Science in Integrated Design, Business and Technology (MSIDBT). 
The Integrative Practices Residential (IPR) is a required, on-campus intensive for first-semester MSIDBT students. This fast-paced workshop focuses on the dynamics of team-based, collaborative problem solving, taking students through proven methods and tools for addressing issues that most often affect companies and their constituents. Students benefit from direct input and insights from industry experts, culminating in a live pitch to a panel of select professionals and faculty. 
Available to all graduate and undergraduate students, the Professional Practices Residential (PPR) places student teams on the ground and inside organizations in the U.S. and elsewhere to research areas in need of innovation. Through direct contact with company personnel, stakeholders and users, students apply the techniques of human-centered design to develop solutions to significant, even intractable real-world problems.  PPR partners have included the American Heart Association, IDEO, Children's Hospital Los Angeles (CHLA), Two Bit Circus, and Los Angeles World Airports (LAX). Learn more about the PPR experience here.
The Academy's uniquely integrative curriculum teaches students to achieve fluency in the languages and methodologies of design, technology, business, and communication. Students will also learn how these disciplines work synergistically to spark new ideas and solutions across industries. Working in cross-disciplinary teams, students will: 
Conceive and develop solutions to complex design, business and technological challenges 
Collaborate with leading companies on real-world problems during intensive design sprints 
Cultivate a strong professional network with people from diverse industry backgrounds 
Learn to lead and work in cross-functional teams 
Develop storytelling techniques that will help you communicate concepts and solutions 
Learn critical decision-making and problem-solving tools and techniques 
Learn to identify and analyze opportunity and uncertainty in diverse contexts 
Additionally, graduates of the Master of Science in Integrated Design, Business, and Technology will gain: 
A foundation in the languages and methodologies of design, technology and business. 
An understanding of how these and other disciplines can work synergistically to present unique and potentially groundbreaking ideas and solutions in a variety of fields of endeavor. 
Increased facility and applied skills in visual and communication design, information technology, business modeling, management and more. 
An ability to both manage and work in creative team environments, take part in and lead cross-disciplinary project teams, and excel in technology-driven business and design environments.
The online MSIDBT program is flexible and can accommodate the demanding schedules of working professionals. See below for sample plans toward degree completion.
A hallmark of the Academy's mission is the mandate to provide learning across multiple platforms that include rigorous instruction, research, and experimentation, but also deep dives into real-world problem solving with existing companies and institutions.Through the Academy's expansive CurriculumPlus programming, students have unprecedented opportunities to learn from top-tier executives, creatives, technologists, and thought leaders from around the globe.
As innovators who are well prepared for an ever-changing global landscape, Academy students are already capturing highly competitive internships, fellowships and full-time positions at a roster of leading global organizations. Startups founded by Academy students or teams have garnered more than $120 million in development funding and acquisition payouts, and won national and international awards for design and impact. Academy student ideas have been supported by leading accelerators, venture capital firms, and foundations, and highlighted in major press and media outlets, including Forbes, Inc., TechCrunch, Business Insider, Fast Company, Los Angeles Times, New York Times and the Wall Street Journal.